Get in touch with the emotional side of design.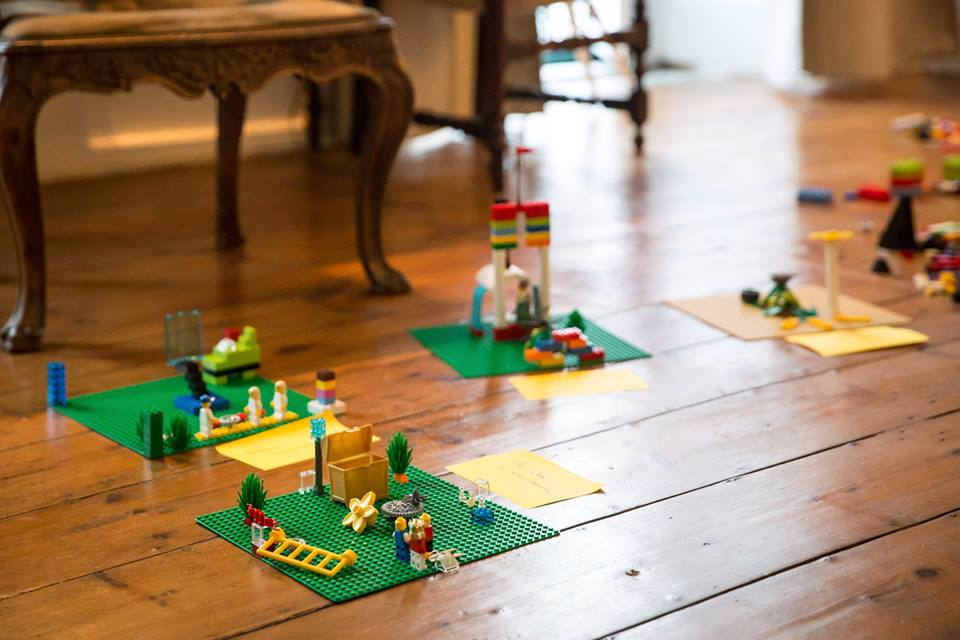 Imagine the world 5 years from now or 10 years on. What about 50 years? It's easy to conjure up the futuristic gadgets from pop science fiction, or fall into dystopian rumination about the coming end times. It's much more difficult to vividly imagine the kind of sensorially-rich, emotionally intelligent, meaning-making future we might want. Our workshops and masterclasses foster future-forward design thinking.
Workshops and Masterclasses
Give us a day, and we'll give you the future. Well, not exactly, but our workshops and masterclasses are designed to introduce participants to emotion-centered design, next-generation research, and design fiction techniques.
Emotionally Intelligent Design
The future has feelings. Feelings we can detect, sort of. Feelings we only feel #becauseinternet. Feelings that make us a bit uncomfortable, mostly because we don't have a way to design with emotional intelligence. Not yet. This workshop looks at theories of emotion, the latest tools in emotion artificial intelligence, and new qualitative research techniques to bolster our technology's EQ.
Research in 4D
You might like to watch, you might not mind asking, you might even like to bring groups into a poorly-lit room to eat stale cookies while reviewing prototypes. Forget all that, and flash forward to the future of research. Lots of methods choose a limited view of humans, from demographic-based recruiting to behavioral data use and abuse. We challenge you to blaze ahead. Refresh your techniques with methods drawn from cognitive behavioral therapy. Learn how to stage prototypes with techniques from speculative design. Go deep on data with experiential practices. In one (or two, if you like) days, immerse yourself in the future of design research.
Human Futures Design Masterclass
Learn how to future in five steps. A masterclass that covers theory to design research to prototyping to staging to critique. Six weeks online for a lifetime of futures offline. Planned for Fall 2018.
Experiential Futuring
Dinner parties with a purpose. Conversations with a point. Glorious walks ruined by prototyping. You get the idea. Our experiential events mix pleasure and purpose. A little future foresight and a few new methods all mixed up with brilliant conversation, fast-paced improv, and sometimes good food.
The Internet of You
To quote the caterpillar in Alice in Wonderland, "Who are YOU?" Alice can't go back to yesterday because she was a different person then. You, on the other hand, might be condemned to live in yesterday forever if AI has it's way. Uncover the real you through a combination of psychological profiling, therapy-based exercises, social media profile speed dating, browser history day in the life, and other activities. For everyone, from students to sages. This session is especially thought-provoking for teams and can be extended into a design studio.
A Day in 2027
What will the world look like in 10 years? Leaning on a combination of trend research, future foresight, and speculative design practices, we create a shared vision of what a typical day will look like in 2027. From imagined new stories to prototypes to everyday experiences, the session zooms in on three locations around the world. Teams can choose a vertical, a location, a type of technology, or a lifestyle as a focus.
Love, Death and the Internet
Half-day, full-on, future-forward, this workshop serves as a introduction to futuring with a twist. Can we envision the high-tech future of romantic relationships? Perhaps you are more concerned with the future of death, or the lack thereof. Inspired by novels, philosophy, and a dash of scifi, this is where we contemplate the big issues. Design meets storytelling, play meets critique, breaking bread meets making prototypes.
Workshops, Encapsulated
Sessions are flipped. Pre-reading and ruminating are recommended (we'll suggest a mix). Lecture is minimal. Interactive exercises are the order of the day.
From 4 people to 40, it's flex. The more, the better. We need all the best thinkers and doers to create a human future for technology.
One day is fine, 2 or 3 days even better. Or combine with a talk or strategy session.
With our love of bespoke crafting and well-beyond-broke toys and tech, we'll come with prototyping supplies. You'll supply only the typical stuff, like post-its and sharpies.
Make Change Together
Let us hear your barbaric yawp or, you know, just let us know how we can help.