Learn how to design toward happiness with an engaging full-day or half-day workshop.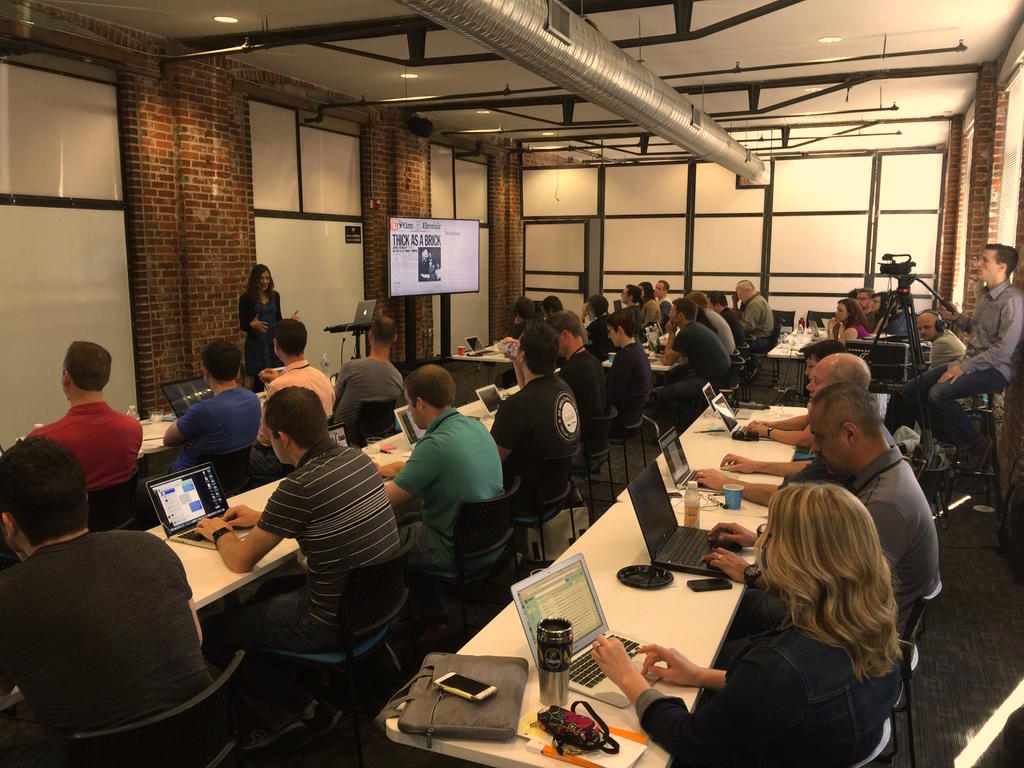 Change Sciences participatory design and innovation workshops help organizations develop new concepts, understand emotional design, or master a new framework for incorporating well-being principles into the design of technology.
Decision-makers at large global enterprises and lean startups and mid-size organizations are looking for ways to design with greater humanity and still be successful in the marketplace. Non-profits and educational institutions want to have a real impact on individual lives and communities.
We've developed workshops and experiential training for some of the world's largest brands, including Asurion, Google, and Citi. We also lead workshops at conferences around the globe, including O'Reilly Design and Converge.
Here is a sample of recent workshops.
Emotionally Intelligent Design
Feeling is as important as form and function, but designing for emotion is not easy to do. This workshop draws on the hallmarks of emotional intelligence—perceiving, understanding, communicating, and managing—to create a meaningful approach to emotional design and consider the implications of emotional artificial intelligence.
Designing for Happiness
Policy makers, employers, and city designers are learning that happiness is the path to sustainability. Participants will learn to employ a framework for well-being design that centers on sustainable engagement, rich experience, and emotional intelligence.
Workshop Facts
Come to our workshops prepared to actively participate. Our sessions rely on interactive exercises, design sprints, experience walks, and informal ethnographic research with minimal lecturing.
Custom research to prompt discussion and extend the conversation beyond the workshop day can be added into the mix.
Participants: Workshops can accommodate 8-40 people, since we break out into smaller groups. Anyone working in service design, product development, or business and marketing will benefit. We love to include the people who may use the product or service in participatory sessions.
Environment: We prefer a space that lets participants get to work, seating 4-8 people at each table. Flexibility to move around, change groups, and work in different mediums is key.
Other requirements: While we bring most of the supplies, we will need a projector and audio/visual hookups as well as some standard office supplies, like paper, print-outs, and sharpies.