post
The Internet of Connected Clothes
May 2nd, 2016
As internet-connected fashion becomes more sensitive to emotion, will it make us more sensitive to emotion too?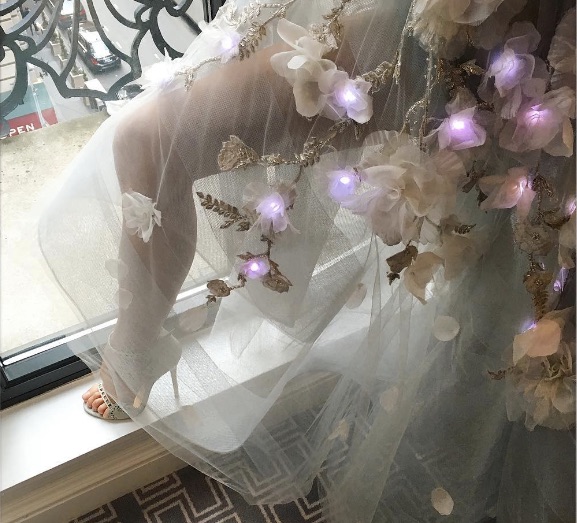 The biggest story from the Met Gala was a dress, of course, but not just any dress. IBM Watson and Marchesa created a #cognitivedress.
From fitting to bus ride to gala, the dress gathered tweets and Instagram posts, interpreted the emotions, and displayed those emotions on the dress as LED lights. A bit like a mood ring, a certain color for each emotion. Except that instead of revealing your own mood, you are revealing collective emotion to well, the collective.
As we go about our days, and perhaps especially when we are feeling daring or confident, we draw attention. It's like an invisible magnet, attracting glances and comments. Sometimes it's obvious to only you. Sometimes it's obvious to others. Most of the time, I'd venture to say that it's not obvious at all. So what happens when it is?
Maybe emotion-sensing clothing will strengthen our bond with fellow humans. Maybe it will bring out the best in us, encouraging us to bolster someone else's mood. Or maybe that will be tedious. Do we want to be happy all the time? Who doesn't bristle at being told to smile?
It might encourage us to be more emotionally aware. Sensors may not feel emotions, but may teach us how to feel with greater truth and depth. Devices may not truly understand mood, but may raise our awareness of how our mood affects our relationships with other people and the world around us.
For now, the dress is a beautiful provocation. It encourages us, I hope, to think through the implications of wearing our own emotions or gathering up the thoughts and feelings of others to display. It lets us imagine a near future where we live with an internet of emotional things.