Learn how humans and technology may just become more emotionally intelligent together.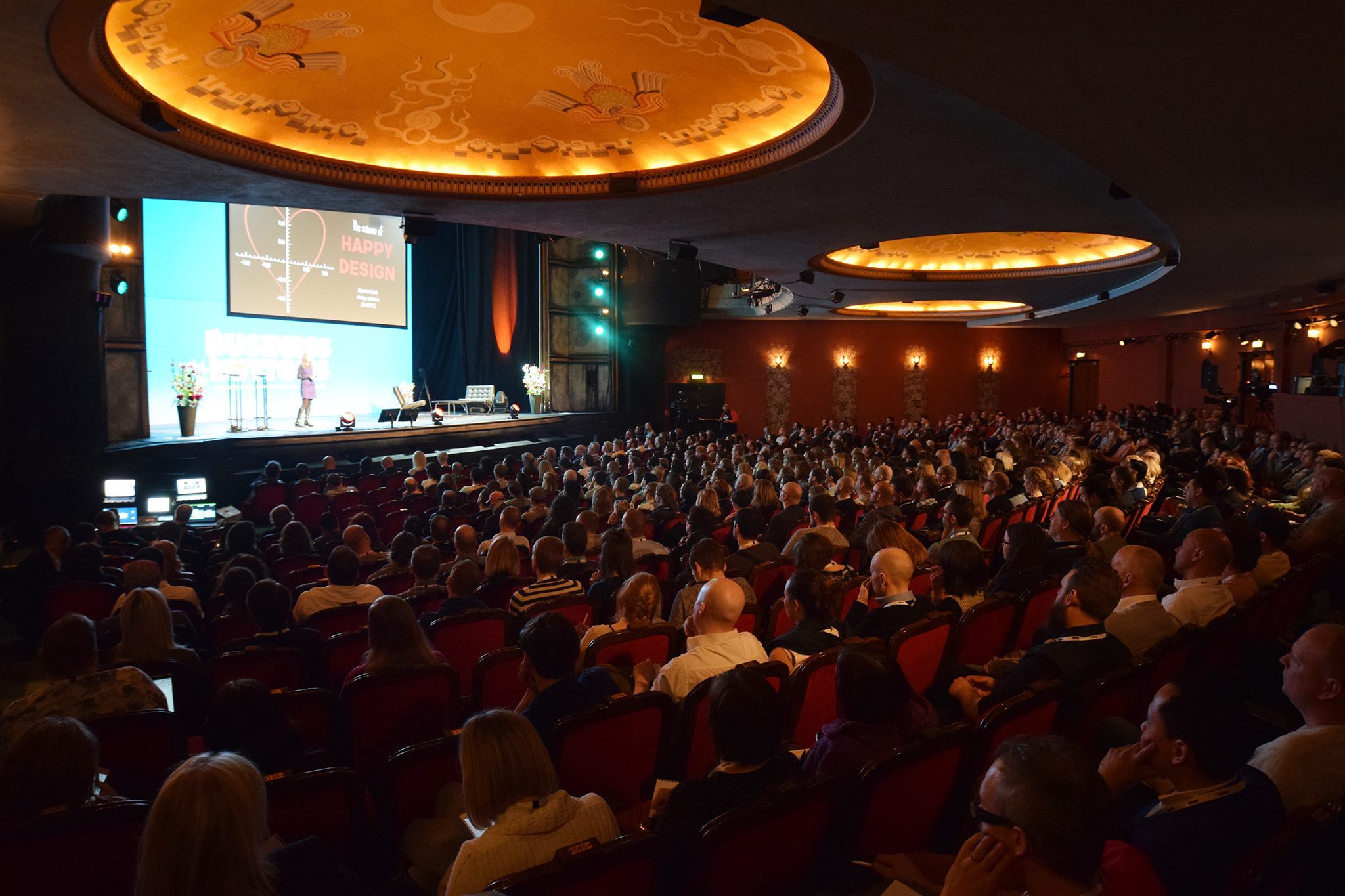 Insightful, funny, a little quirky, we travel around the world preaching a human future for technology at conferences, festivals, hackathons, and events big and small. The future of feelings, the inner life of your internet things, and emotionally intelligent machines at the heart of it all.
Topics
Designing Emotionally Intelligent Machines — The near future of emotion-sensing technology will change how we live, work, think, and communicate. This talk focuses on how we design emotionally intelligent machines.
The Internet of You — Are we more than data with a soul? This talk or workshop has participants uncover their data doppelgangers to understand how to design legible and respectful personalization.
The Emotional Life of Your Autonomous Car — We name our cars, we talk to them, we mark milestones with them. And yet we might not drive them or own them. Here we talk about how emotion AI will shape the future of the auto industry.
Gen Z and the Future of Technology — This generation of tech savvy, digital native, data aware, social media savants demands a new approach to designing technology. Watch the talk or take a look at the popular slide deck.
Upcoming Events
World IA Day / February 2019 / New York City
SXSW / March 2019 / Austin
Car HMI / April 30 / Detroit
NextM / May 7 / Copenhagen
May 10 / Chicago / HOW Design
May 16 / Hamburg / Sparkassentag
May 21 / Toronto / Collision
May 24 / Lisbon / UXLX
June 5 / Vienna / 15 Seconds
Recent Events
Awwwards / November 2018 / New York, NY keynote
Emerce E-Day / October 2018 / Amsterdam, Netherlands keynote
NRC / October 2018 / Amsterdam, Netherlands keynote
Web Expo / September 2018 / Prague, Czech Republic keynote
NEXT18 / September 2018 / Hamburg, Germany keynote
KES / August 2018 / Sao Paolo, Brazil keynote
Private Event / June 2018 / Paris, France keynote
Bump / June 2018 / Kortrijk, Belgium keynote
TNW / May 2018 / Amsterdam, Netherlands keynote
UX London / May 2018 / London, UK keynote
Private Event / May 2018 / NYC keynote
Collision / May 2018 / New Orleans, LA
SXSW / March 2018 / Austin, TX
Convey / February 2018 / Seattle, WA
TNW NYC / December 2017 / New York, NY keynote
RDV Design / November 2017 / Montreal, Canada keynote
House of Beautiful Business / November 2017 / Lisbon, Portugal keynote
Web Summit / November 2017 / Lisbon, Portugal
Midwest UX / October 2017 / Cincinnati, OH
Google Design Talks / October 2017 / San Francisco, CA keynote
Release Notes / October 2017 / Chicago, IL keynote
Midwest UX / October 2017 / Cincinnati, OH
Richmond UXPA / October 2017 / Richmond, VA
NEXT Conference / September 2017 / Hamburg, Germany keynote
Big Design / September 2017 / Dallas, TX keynote
Civic Design / August 2017 / Durham, NC
Cooper Design Talks / July 2017 / New York, NY
Detroit UXPA / July 2017 / Detroit, MI
Car HMI Europe / June 2017 / Berlin, Germany keynote
Austin-Santa Rita do Sapucaí Connection / June 2017
Rails Conf / April 2017 / Phoenix, AZ keynote [video]
Webit Festival/ April 2017 / Sofia, Bulgaria
O'Reilly Design / March 2017 / San Francisco, CA top-rated talk
University of Washington Speaker Series / March 2017 / Seattle, WA [video]
World IA Day / February 2017 / New York, NY keynote
Interaction / February 2017 / New York, NY
Web Summit / November 2016 / Lisbon, Portugal [press]
TEDx / November 2016 / New Bedford, MA [video]
Catskills Conference / October 2016 / Woodstock, NY keynote
Interact / October 2016 / London, UK [video]
Amuse UX / October 2016 / Budapest, Hungary
Fluxible / September 2016 / Kitchener, Canada
Talk UX / September 2016 / Atlanta, GA [video]
CHIFOO / July 2016 / Portland, OR
Smashing Conference / June 2016 / San Francisco, CA
Planning-ness / May 2016 / San Francisco, CA
NS North / April 2016 / Toronto, Canada
Collision / April 2016 / New Orleans, LA keynote
Webvisions / April 2016 / New York, NY [slides]
Converge SE / April 2016 / Columbia, SC [slides]
ASU Digital Culture Lecture Series/ March 2016 / Tempe, AZ [slides]
O'Reilly Design / January 2016 / San Francisco, CA
UX Rebels / November 2015 / Online
Stanford d.School / November 2015 / Palo Alto, CA
The Future of Web Design / November 2015 / New York, NY keynote
PUSH / October 2015 / Munich, Germany [video]
Webvisions / September 2015 / Chicago, IL
Strata / September 2015 / New York, NY
Big Design / September 2015 / Dallas, TX keynote [slides]
Mad + UX / July 2015 / Madison, WI keynote [video]
Collision / May 2015 / Las Vegas, NV keynote
FBTB/ April 2015 / Stockholm, Sweden [video]
Generate / April 2015 / New York, NY
SxSW / March 2015 / Austin, TX [slides]
Convey UX / January 2015 / Seattle, WA
Big Design / September 2014 / Dallas, TX
UXSTRAT / September 2014 / Boulder, CO
Blend / September 2014 / Charlotte, NC
UXMad / July 2014 / Madison, WI
SxSW / March 2014 / Austin, TX
Snow*Mobile / February 2014 / Madison, WI [video]
Videos