Learn about the positive tech trends that shape the way we live.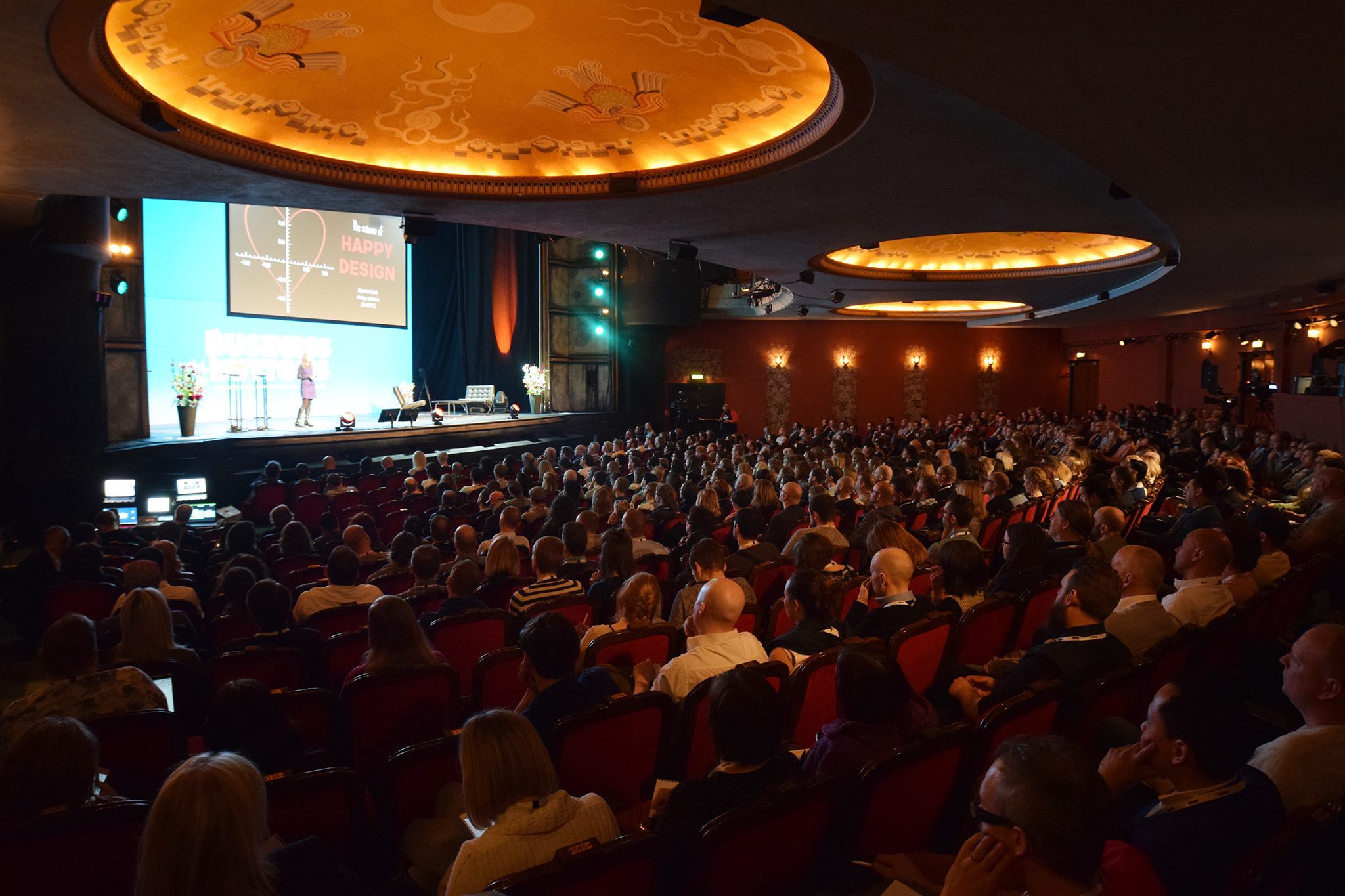 Insightful, funny, a little quirky, we travel around the world preaching a human future for technology at conferences, festivals, hackathons, and events big and small.
Topics
Design a Human Future — Our popular talk, workshop, crash course that blends design thinking with future forecasting to propel technology into a beautiful future.
Emotionally Intelligent Design — The near future of emotion-sensing technology will change how we live, work, think, and communicate. This talk focuses on how we design emotionally intelligent machines.
The Internet of You — Are we more than data with a soul? This talk or workshop has participants uncover their data doppelgangers to understand how to design legible and respectful personalization.
Gen Z and the Future of Technology — This generation of tech savvy, digital native, data aware, social media savants demands a new approach to designing technology. Watch the talk or take a look at the popular slide deck.
Upcoming Events
SXSW / March 2018 / Austin, TX
Collision / April 2018 / New Orleans, LA
TNW / May 2018 / Amsterdam, Netherlands keynote
UX London / May 2018 / London, UK keynote
Bump / June 2018 / Kortrijk, Belgium keynote
NEXT18 / September 2018 / Hamburg, Germany keynote
Web Expo / September 2018 / Prague, Czech Republic keynote
Web Summit / November 2018 / Lisbon, Portugal
Recent Events
Convey / February 2018 / Seattle, WA
TNW / December 2017 / New York, NY keynote
RDV Design / November 2017 / Montreal, Canada keynote
House of Beautiful Business / November 2017 / Lisbon, Portugal keynote
Web Summit / November 2017 / Lisbon, Portugal
Midwest UX / October 2017 / Cincinnati, OH
Google Design Talks / October 2017 / San Francisco, CA keynote
Release Notes / October 2017 / Chicago, IL keynote
Midwest UX / October 2017 / Cincinnati, OH
Richmond UXPA / October 2017 / Richmond, VA
NEXT Conference / September 2017 / Hamburg, Germany keynote
Big Design / September 2017 / Dallas, TX keynote
Civic Design / August 2017 / Durham, NC
Cooper Design Talks / July 2017 / New York, NY
Detroit UXPA / July 2017 / Detroit, MI
Car HMI Europe / June 2017 / Berlin, Germany keynote
Austin-Santa Rita do Sapucaí Connection / June 2017
Rails Conf / April 2017 / Phoenix, AZ keynote [video]
Webit Festival/ April 2017 / Sofia, Bulgaria
O'Reilly Design / March 2017 / San Francisco, CA top-rated talk
University of Washington Speaker Series / March 2017 / Seattle, WA [video]
World IA Day / February 2017 / New York, NY keynote
Interaction / February 2017 / New York, NY
Web Summit / November 2016 / Lisbon, Portugal [press]
TEDx / November 2016 / New Bedford, MA [video]
Catskills Conference / October 2016 / Woodstock, NY keynote
Interact / October 2016 / London, UK [video]
Amuse UX / October 2016 / Budapest, Hungary
Fluxible / September 2016 / Kitchener, Canada
Talk UX / September 2016 / Atlanta, GA [video]
CHIFOO / July 2016 / Portland, OR
Smashing Conference / June 2016 / San Francisco, CA
Planning-ness / May 2016 / San Francisco, CA
NS North / April 2016 / Toronto, Canada
Collision / April 2016 / New Orleans, LA keynote
Webvisions / April 2016 / New York, NY [slides]
Converge SE / April 2016 / Columbia, SC [slides]
ASU Digital Culture Lecture Series/ March 2016 / Tempe, AZ [slides]
O'Reilly Design / January 2016 / San Francisco, CA
UX Rebels / November 2015 / Online
Stanford d.School / November 2015 / Palo Alto, CA
The Future of Web Design / November 2015 / New York, NY keynote
PUSH / October 2015 / Munich, Germany [video]
Webvisions / September 2015 / Chicago, IL
Strata / September 2015 / New York, NY
Big Design / September 2015 / Dallas, TX keynote [slides]
Mad + UX / July 2015 / Madison, WI keynote [video]
Collision / May 2015 / Las Vegas, NV keynote
FBTB/ April 2015 / Stockholm, Sweden [video]
Generate / April 2015 / New York, NY
SxSW / March 2015 / Austin, TX [slides]
Convey UX / January 2015 / Seattle, WA
Big Design / September 2014 / Dallas, TX
UXSTRAT / September 2014 / Boulder, CO
Blend / September 2014 / Charlotte, NC
UXMad / July 2014 / Madison, WI
SxSW / March 2014 / Austin, TX
Snow*Mobile / February 2014 / Madison, WI [video]
Videos