Pamela is a futurist who consults, speaks, and writes about our emotional connection with technology.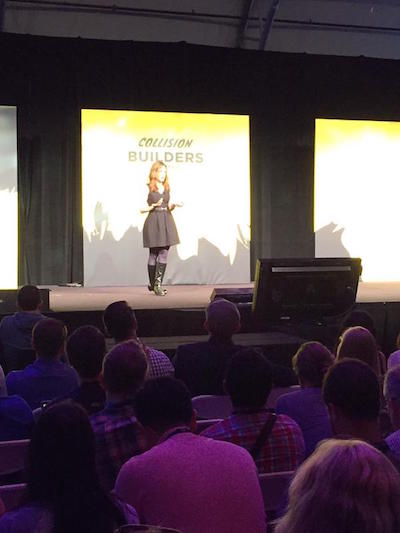 Pamela Pavliscak (pav-li-shock) guides organizations toward emotionally intelligent futures as founder of Change Sciences. Part ethnography, part psychology, part data science, her approach translates future vision into tangible everyday possibilities.
She specializes in emotionally intelligent design and emotion-sensing artificial intelligence. Her research has been featured on CBC's Spark, Salon, and Quartz. Her book, Emotionally Intelligent Design, focuses on how to design a future that has as much EQ as it does IQ.
Pamela is a TEDx speaker and has spoken at SxSW , TNW, Web Summit, Google Creative Labs, among many others. Her speaking schedule is here.
She teaches at the Pratt Institute School of Information in NYC and has lectured at the Stanford d.School, ASU's Center for Science and the Imagination, University of Washington, and Parsons. She serves on an international committee to develop IEEE standard 7000 for ethically aligned AI.