The future is already here, it's just unevenly imagined.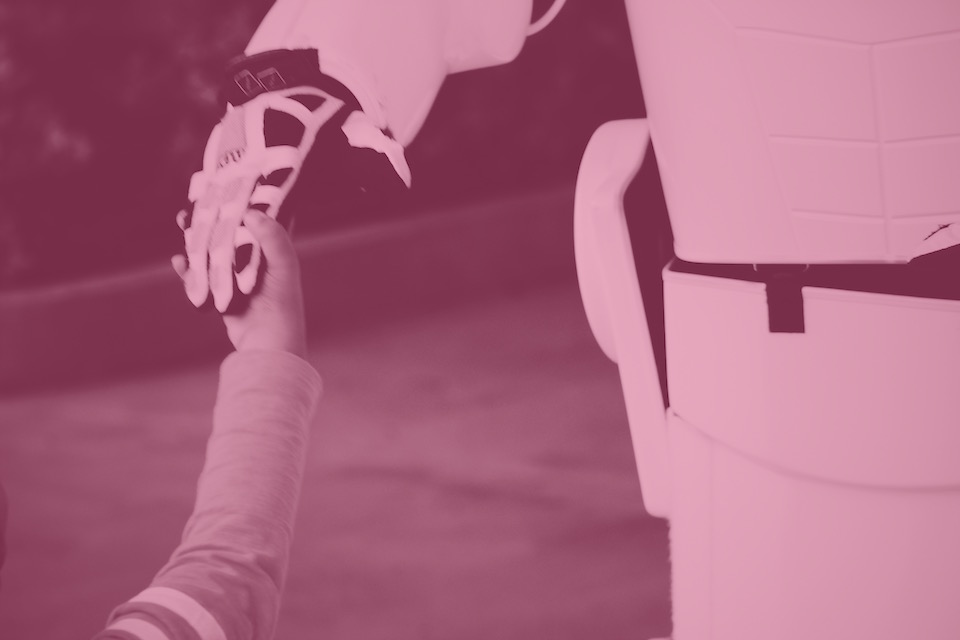 The future is something we all plan for every day. It's a thing we will do, like enjoy a delicious meal with someone special. It's a place we will go, like a long-awaited, far-flung vacation. It's a private thought experiment, like when we half-plan, half-daydream about a thrilling move or a fulfilling new job or a peaceful retirement. It's an emotion we feel, often hopeful. Sometimes much less so.
Despite our future plans, we hear a different story in the world. Often, that story its told in big numbers—millions jobs soon to be lost to automation or dozens of species gone due to a sixth wave of mass extinction. The future seems overwhelming and the outcome inevitable. At the same time, we hear about amazing new tech products that will eliminate daily chores, make our homes more comfortable, and make shopping more convenient.
Somewhere between the scary dystopias of science fiction and the shiny utopias filled with gadgets designed for frictionless convenience, we believe there is a human future. A future full of meaning and intimacy and wonder. But how do we get from now to next?
At Change Sciences, we combine the creative power of design thinking with the strategic vision of future foresight. Future foresight explores the implications of the far future for the planet and the PLANET (politics, law, arts, nature, economics, technology). It asks what might be? Design thinking creatively engages a near future on individual level by developing tangible products and services. It asks how might we? Our mission is to bring together design thinking's approach to creative problem solving with future foresight's long-term vision.
We are inspired by people like you. People who have a vision for a better future. People who are working toward cultivating a peaceful and prosperous world through their business, government agencies, foundations, nonprofits, schools, and other organizations. We work with organizations doing work that matters. We work with people who are engaged in exponential thinking about big challenges.
It's time for us to rethink our approach to designing technology. The new era of wearable, integrated, ubiquitous technology is here. Our role is to facilitate creative collisions and cultivate resilient organizations. Together, we vividly imagine a human future for your product, service, or brand. Constantly experimenting and deeply optimistic, we believe many kinds of futures are possible. And our goal, like yours, is to design futures where humanity flourishes.