post
Open Webcams and Mixed Feelings
May 2nd, 2016
Voyeurism​, privacy, and a strangely compelling compendium of our life with screens.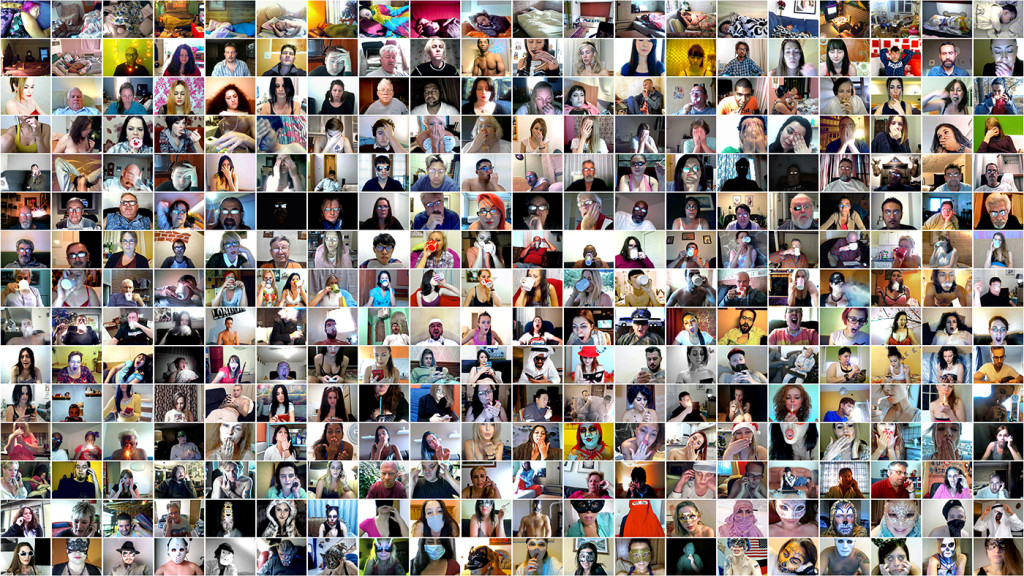 Kurt Caviezel's project, Wallpaper, captures snapshots of everyday life through open webcams. His upcoming exhibit in NYC collects thousands of images of everyday life around themes. People drinking coffee, people eating, people staring into the screen.
An open webcam is a tacit invitation to watch, I suppose, but it feels uncomfortable. Knowing that Caviezel is following some people over a year's time, invites us to question the voyeuristic relationships we participate in on social media. Maybe not pictures from a webcam, but glimpses of other people's lives. It's intimate and impersonal at the same time.
As a researcher, I'm deeply moved by these moments of connection. It's humanizing. Patterns and themes of our everyday life played out on a molecular level. It's also disturbingly dehumanizing, categorizing important moments into mundane observations.
The work above, Users, crystallizes the dilemma we face creating technology. We know more than ever about the people on the other side of the screen. We know more than people maybe imagine is possible when they consent to give access. At the same time, we have a view limited by their use at a certain place at a certain point in time.
Human truth is lost in that space between.
Explore More: Privacy, Ephemerality